Animal Feed Manufacturer
Founded in 1975, Uniscope is a research, development, and animal feed manufacturer that markets a complete line of pellet binders, water stability binders, anti-bridging agents, pellet lubricants, water repellent additives for minerals, grain conditioners and additives for use in the production of pelleted and extruded animal feeds. Our
animal feed additives
are used extensively in the United States and throughout the World to improve the quality of pelleted and extruded feeds. In addition to supplying the feed industry with the most complete line of pelleting aids, Uniscope also provides the following
animal feed services:
Animal feed testing
Feed mill evaluations
Educational pelleting presentations
Aquatic feed processing presentations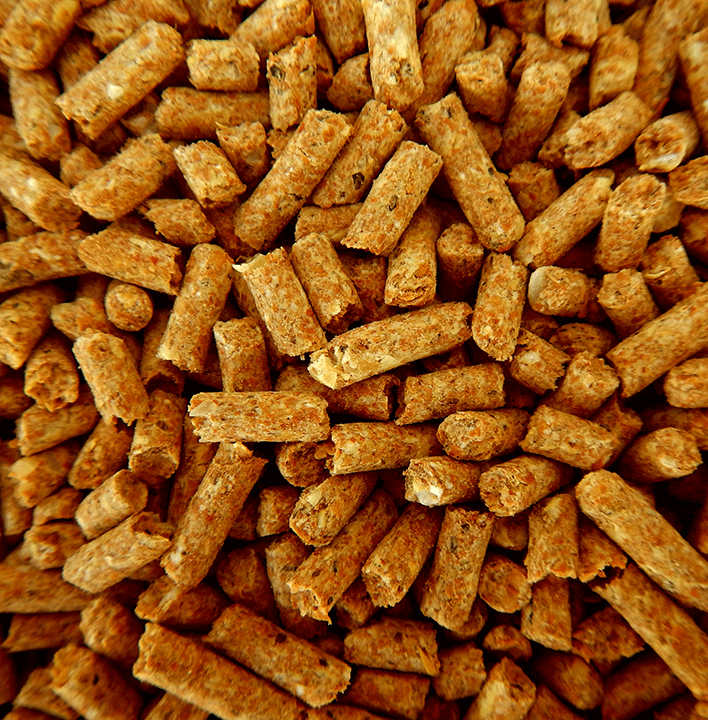 Improving the quality of your feeds and solving challenging production problems is our primary goal.
Our products
can increase production rates, reduce fines, reduce bridging, increase hardness and improve water repellency. Our 43 years of experience as animal feed manufacturer helps us provide excellent technical support and service, in addition to supplying premium products.
We have developed a standard testing procedure to accurately record production settings and to measure the performance of pellet binders and lubricants. For a complete and confidential evaluation, Uniscope will: visit the plant, have discussions with the mill personnel, inspect the processing equipment, inspect the steam system, review processing conditions, and review the pellet quality control program. After the inspection we provide a detailed report with suggestions to improve the quality of your feeds and processing system. Our mission is
food safety
.  Food safety is a top priority in everything we do at Uniscope and is fundamental to our success.  We take a comprehensive and risk-based approach to food safety in our policies, operations and supply chains.  Our Food Safety Team strives to improve, grow and educate in this evolving process.  Uniscope has been
Safe Feed Safe Food certified
since 2012. Contact Uniscope today at
(970) 587-4614
and discover how our expertise in
pellet binders
and animal feed additives can benefit your business.
International Feed Manufacturer CONTACT information
ADDRESS
P.O. Box 1039 Johnstown, Colorado 80534
Let us know if you have any questions and we will get back with you as soon as possible.
Let us know if you have any questions and we will get back with you as soon as possible.
ADDRESS
P.O. Box 1039 Johnstown, Colorado 80534
EMAIL
customerservice@uniscope-inc.com